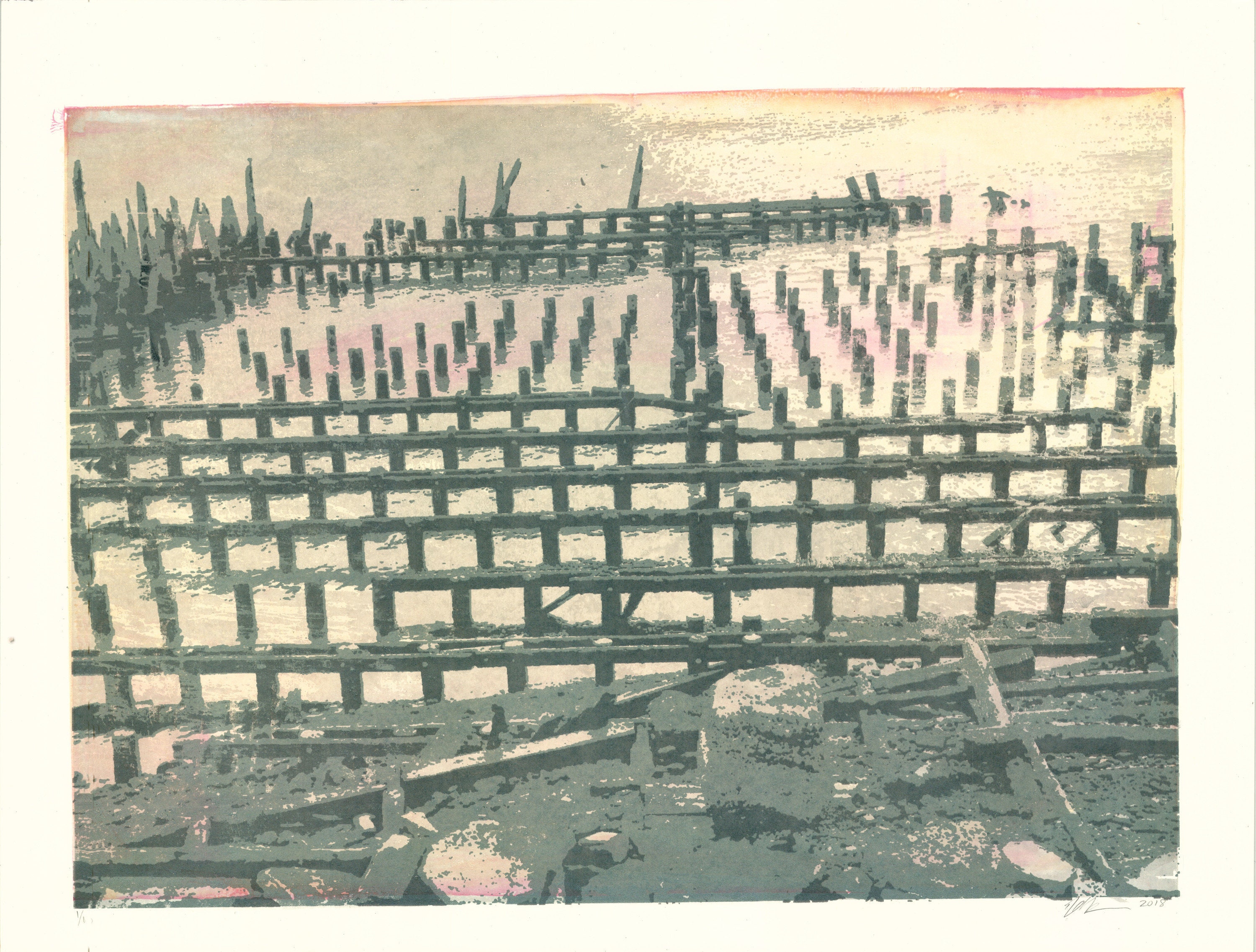 Details
This image depicts the Delaware River Waterfront in South Philadelphia, specifically the Washington Avenue Pier, and is part of the "River Remains" exhibit now at Bartram's Garden.

This handmade screenprint is 19" x 25" and is 1 of a variable edition of 10 prints.
Each print has slight color and background variations from the one pictured.