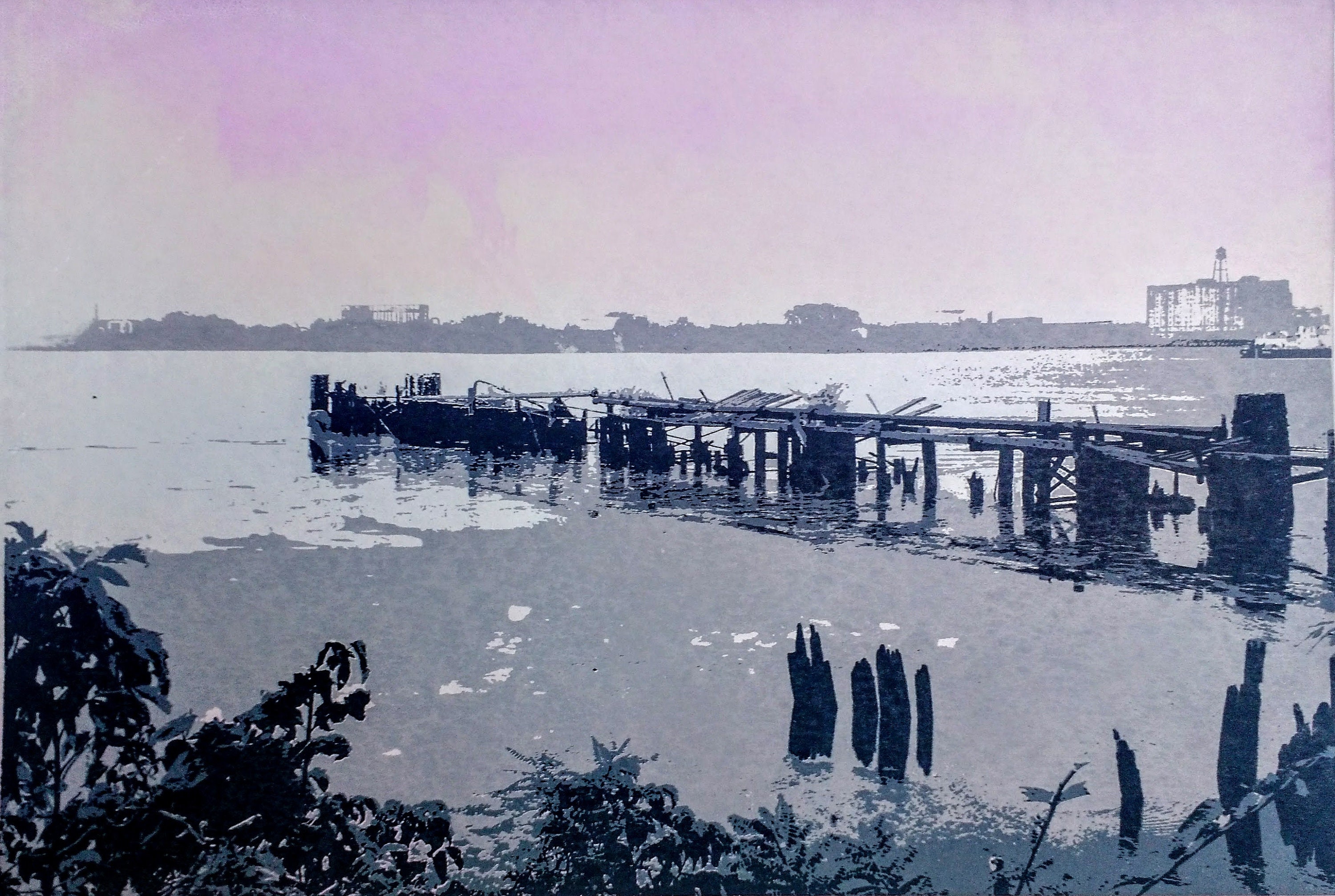 Details
This image depicts the Delaware River Waterfront in South Philadelphia, and is part of the "River Remains" exhibit now at Bartram's Garden.

This handmade screenprint is 12.5" x 19" and is 1 of a variable edition of 10 prints.
Each print has slight color and background variations from the one pictured.