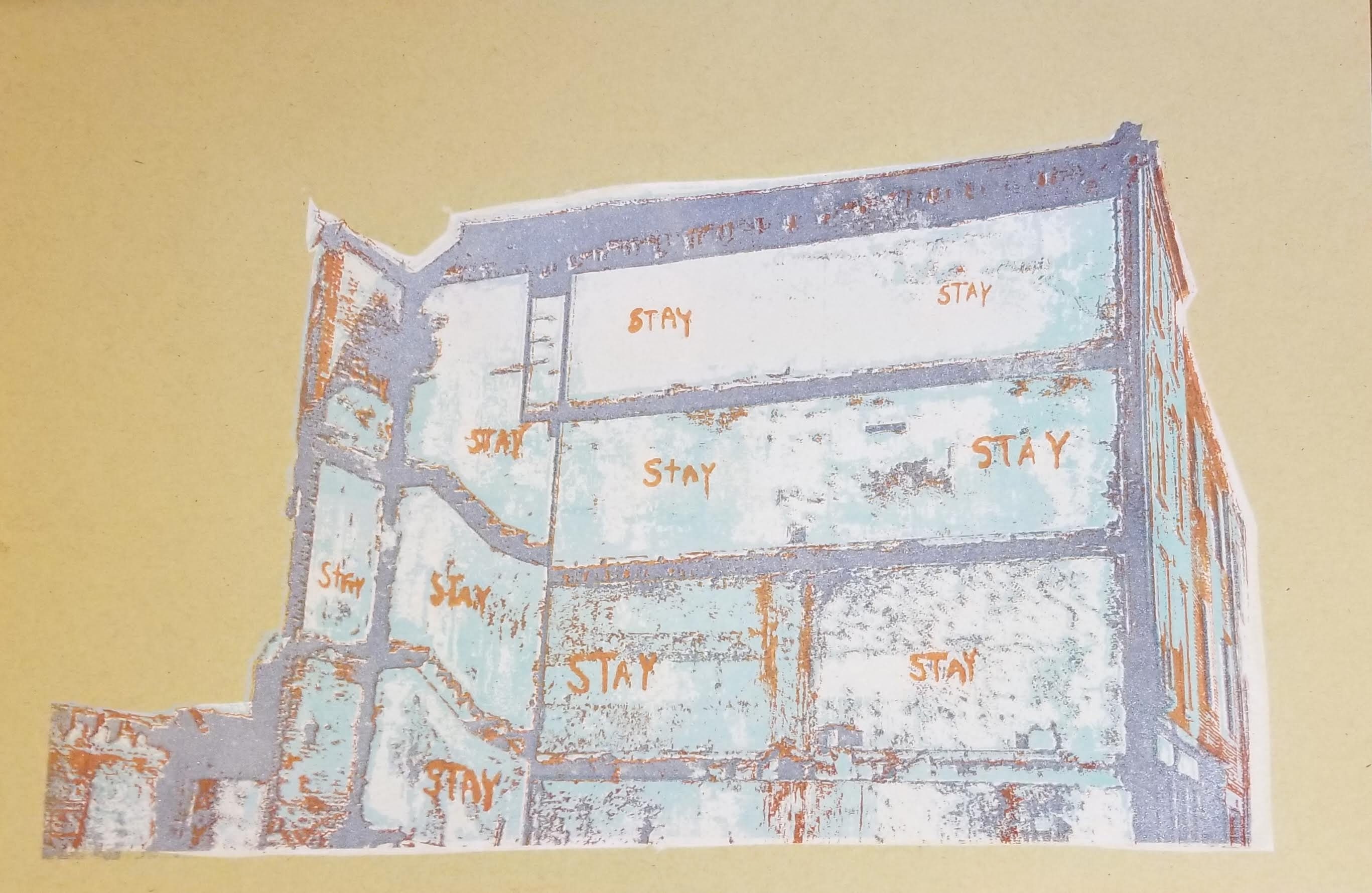 Details
Philadelphia is a city of rowhomes, and as redevelopment and housing upgrades happen throughout the city and individual houses and buildings are torn-down, there are often "ghost houses" that are left behind -- the imprint of the missing house on the wall of the still-standing structure next to it. Wallpaper, stair imprints, tile, and sometimes even fixtures can be seen left behind where a home once stood.

This print is one of a series of prints I'm working on to honor these ghost spaces and the memory and history that they illuminate.
"Stay" shows the ghost of The National Products Company in Old City Philadelphia -- now rebuilt as condos. The image is a screenprint of a photograph taken during the demolition of the original building.

"Stay" is a Varied Edition of 14 -- each print is 12.5"x19" printed on French 100lb cover paper, and has slight variations in color within the same image.